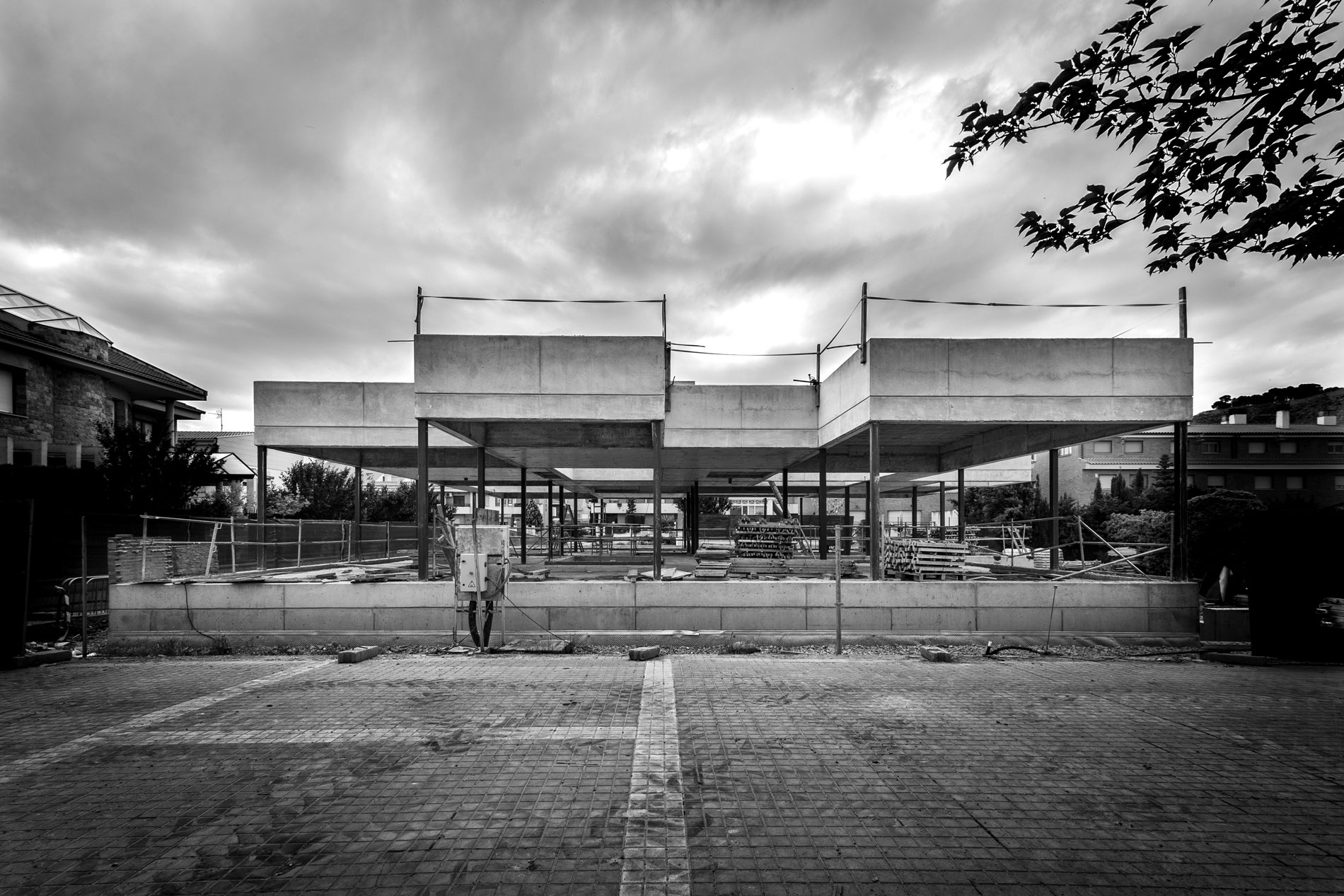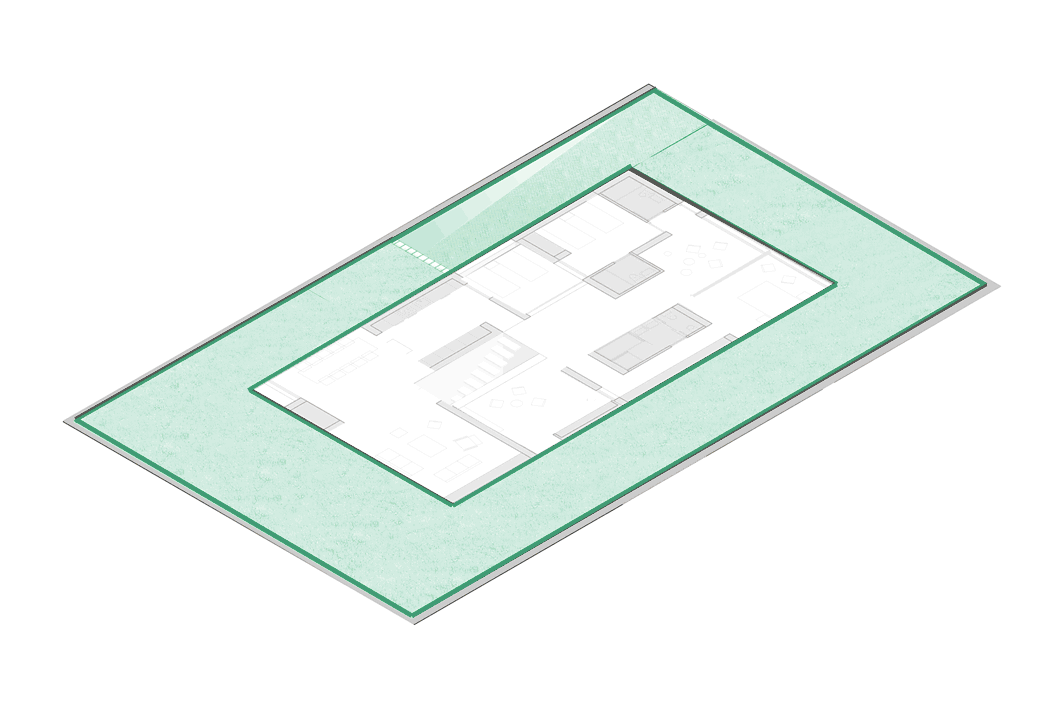 House Margarita
Under construction
Year: 2017
Location: Río Jalón St. Calatayud
Extension: 630 sqm.
With: Alejandro Alda, Fernando Lobato, Iván Martín, Dunia Quílez, Pablo Sebastian, Manrique Matute Estructuras
Promoter: Private
Photos: Irene Ruiz Bazán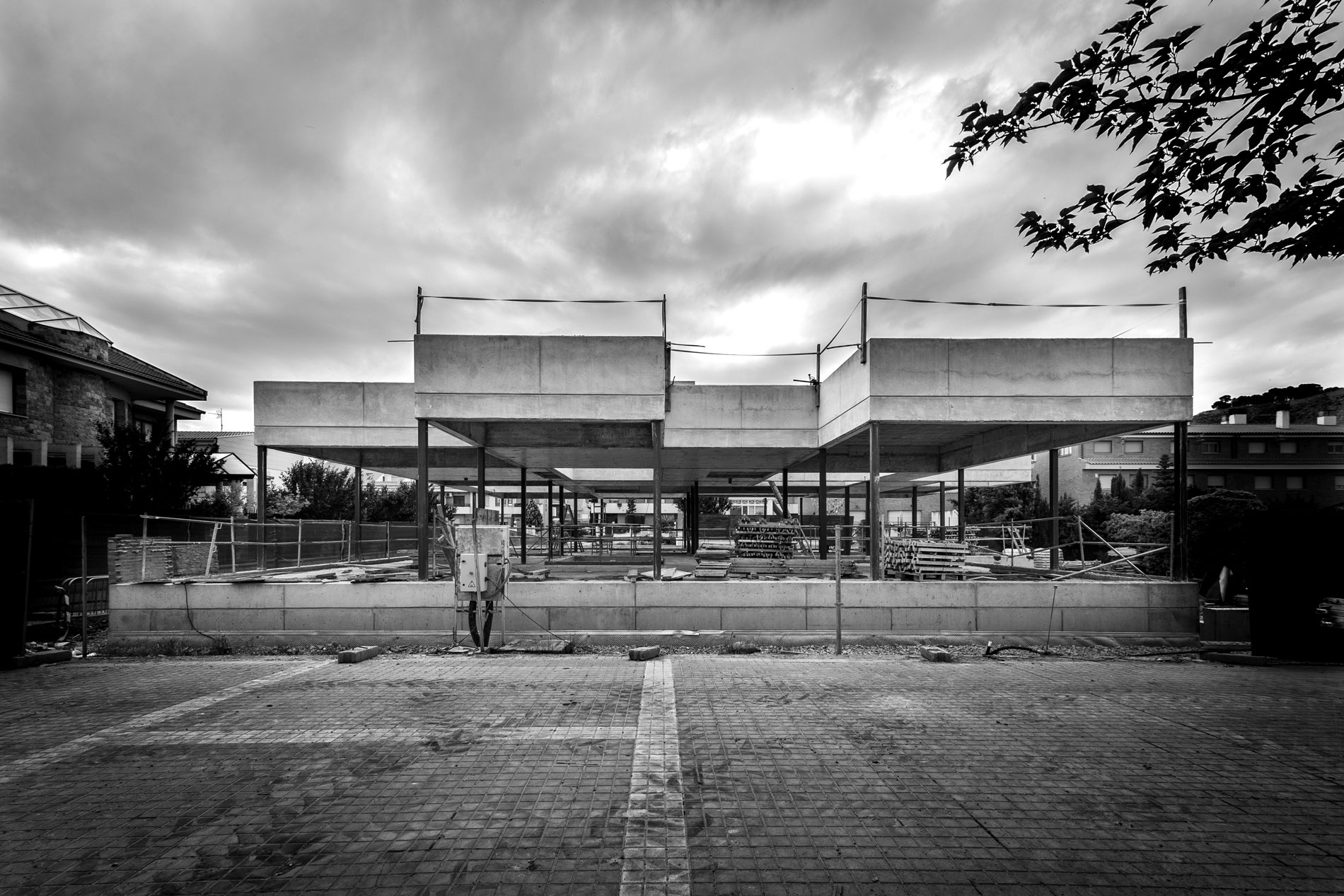 House Margarita is a single-family home deployed in surface, an inhabited tapestry linked with the interior of the plot by a system made of split patios. Like a string of petals, these patios help the domestic modules to modify their appearance, dimension, character and vegetation depending on the use and privacy of the room which is opened to them. The patios are one of the most important things of this house. Once the house is protected against the street, it can be opened completely towards these exterior and domesticated spaces.
In terms of composition, the section of the house is organized in two bands of pieces: blocks for façades to support the roofs. The level of the first - the inferior of the elevation- contains the habitable space, like pieces put in place appearing empty spaces between them. The second -the level of the upper covering- is displayed above the first, and there are developed different heights of roofs for different spaces. These heights of roofs are expanded or reduced depending on the features of each type of use.
The house is split into pieces that serve or are served, in an extensive program that is distributed in two storeys. The main floor above ground hosts the fundamental programs of the house, while the basement hosts the garage, installation rooms, storage rooms and cellar. The whole program is integrated in a modulated system that helps to organize it under a clear and geometric structure. It lets a fragmentation of pieces appear, giving out space richness.From the interior, all the views communicate rooms with patios, creating a smart grade of internal permeability in the house. At the same time, it creates a direct communication between interior and exterior too, transforming patios into new rooms with different sensorial conditions.
As far as the exterior spaces are concerned, the different patio-gardens extend the interior alignments of the house, expanding themselves with paved or garden surfaces. Some of these patios descend or open skylights so as to introduce light and ventilation to the basement.