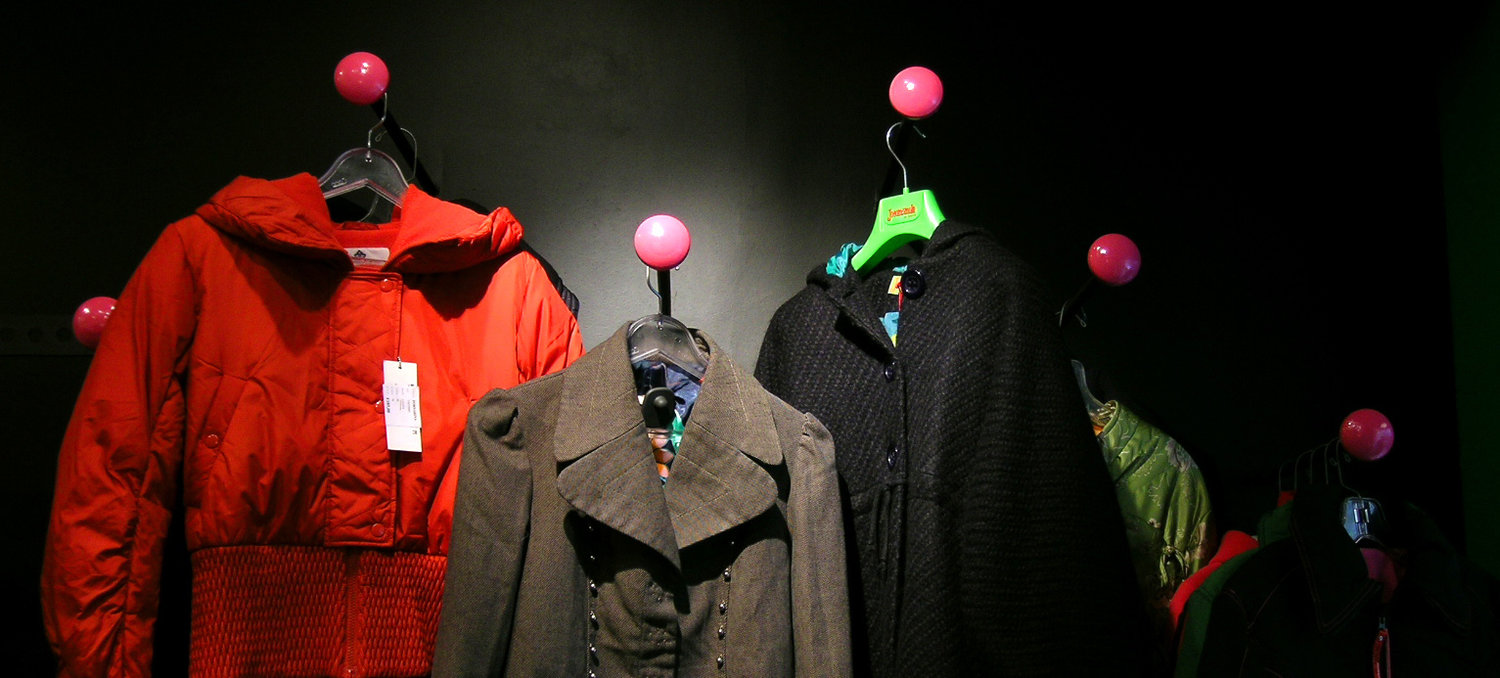 chill Out shop
Location: Martín de los Heros St. Madrid
Area: 50 sqm.
Year: 2006
With: Fernando Muñoz
Promoter: Private
Installer/ Builder: Intervento Museografía e Iluminación
he old shop is reinvented like a big sewing box, a space where pins are stuck in the old walls holding clothing collections, in a variable and provisional way like fashion. Trademarks, product, quantity, change every year, and the only way to hold them is throughout pins, in a extremely versatile way that lets the store never seems empty or full, monochromatic or multicolor, but gives customers a quiet image, brand-name, away from the need to change the scenery and display of the shop window every season. We preserved the walls, the floor, the cast iron-column, the old wooden showcase and a fantastic collage of Sean Mackaoui.
The pins are big hangers which are stuck in the wall, within a deliberate disorder which lets the different clothes be hanged up facing forward or in a side view, hanging or folded, capable of locating the various types of clothing from the front or in profile, hung or folded, higher or lower depending on their importance or quantity. They are benches and tables, and bracket of the counter and a showcase. The heads of the pins are protective mushrooms used in framework (reinforced concrete), which also assume the ephemeral nature of this intervention, changing in color, size, shape, every year with low cost.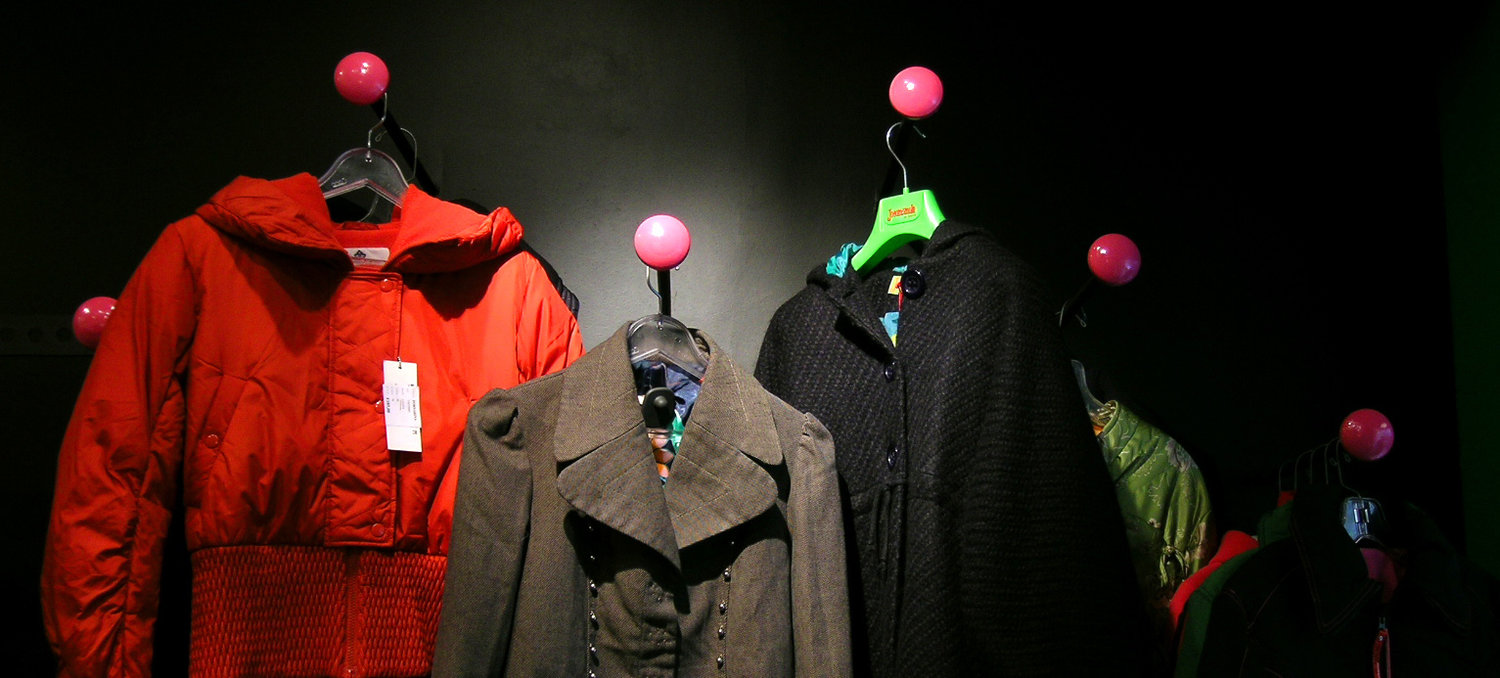 The reform also includes the use of the back room as a fitting room and warehouse. The connection between product and user is close at this citric space, where the shameless fitting room becomes a new clothing showcase which shows the entire warehouse. The client feels naked in this strange place, but surrounded by a lot of clothes to try on...