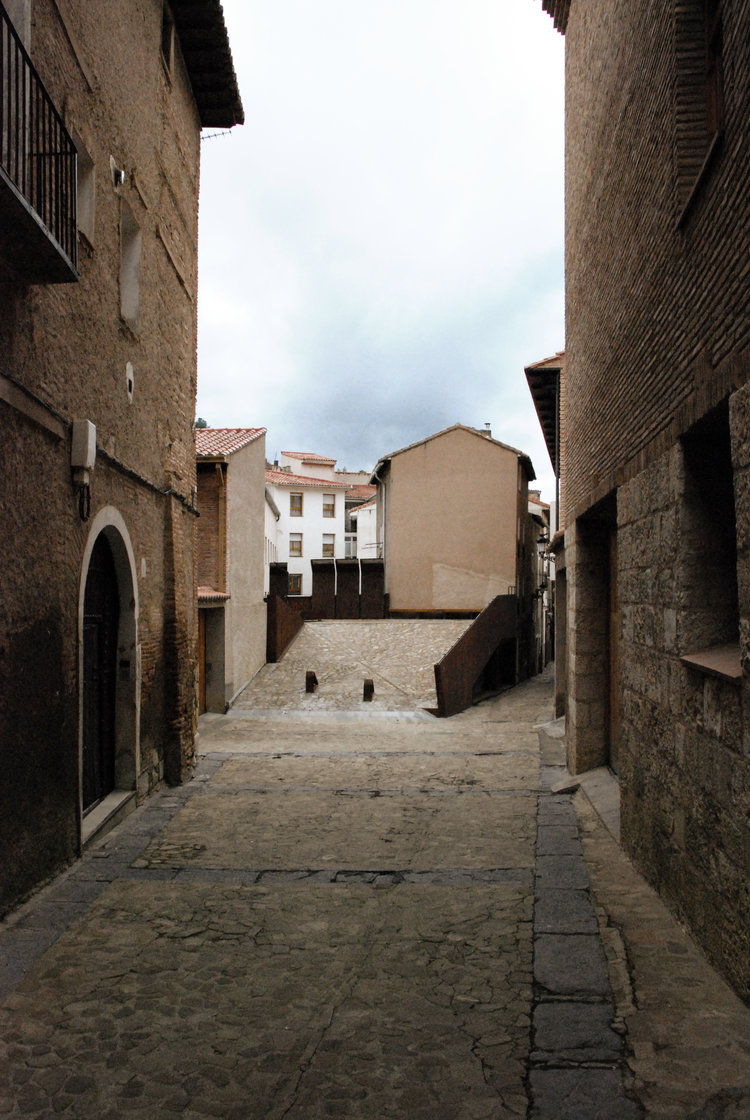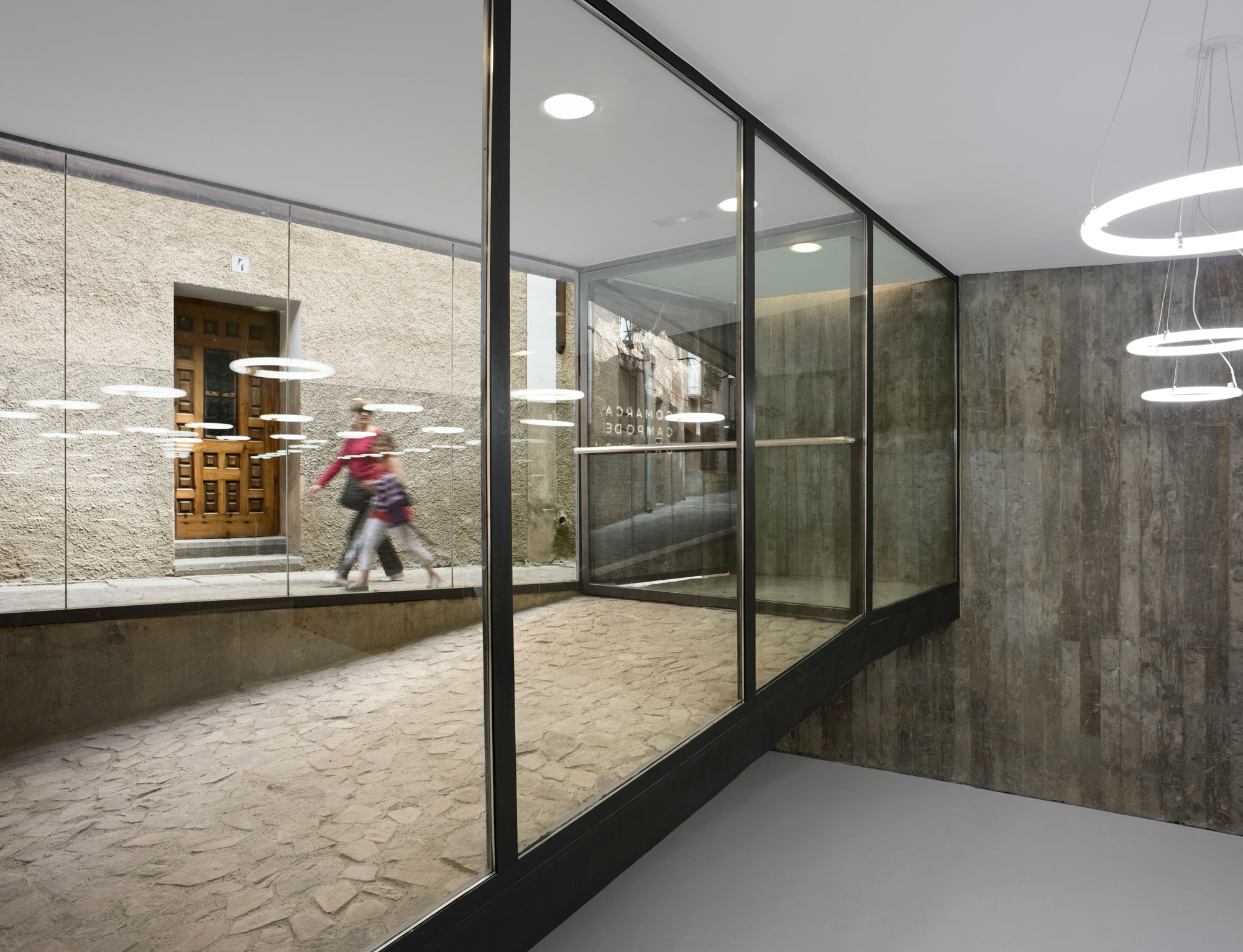 Archaeological space. Daroca
Location: Hospital St. Daroca. Spain
Area: 375 sqm.
Year: 2007-2012
With: Fernando Muñoz, Miriam Tambo, Jesús Molinos, Pablo Sebastián, Nacho Royo, José Delgado, Beatriz Gimeno
Promoter: Comarca Campo de Daroca
Builder: Construcciones Gay / Renueva / Rubio Morte
…The ground of the historical villa of Daroca folds and lifts to show the richness of its past to the public!
Archaeologist team found the walls of two 10th C. islamic medieval houses, five arches that probably took part of Almudi´s Palace (a mythical 15th C. medieval construction not founded untill then), a piece of an important roman causeway, and two celtiberian silos, from the1st C. The historical relevance of the remains allows to date back the city foundation nine centuries before, from medieval hypothesis origin to celtiberian period. Due to this the institution promoted an ideas competition, with the aim to solve the relation between the initial need of a parking area and the presence of the archaeological finding, considering that this attitude could be an example for the private local promoters.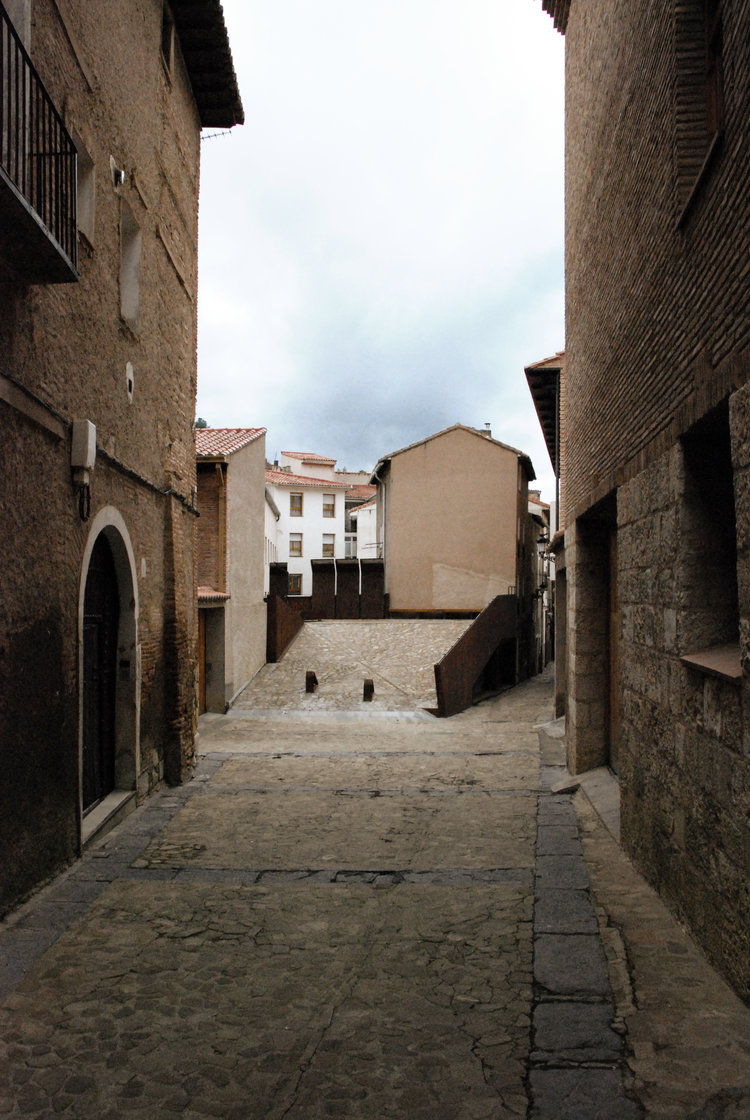 A museum opened to the street, that shows to the citizen the richness of his own past.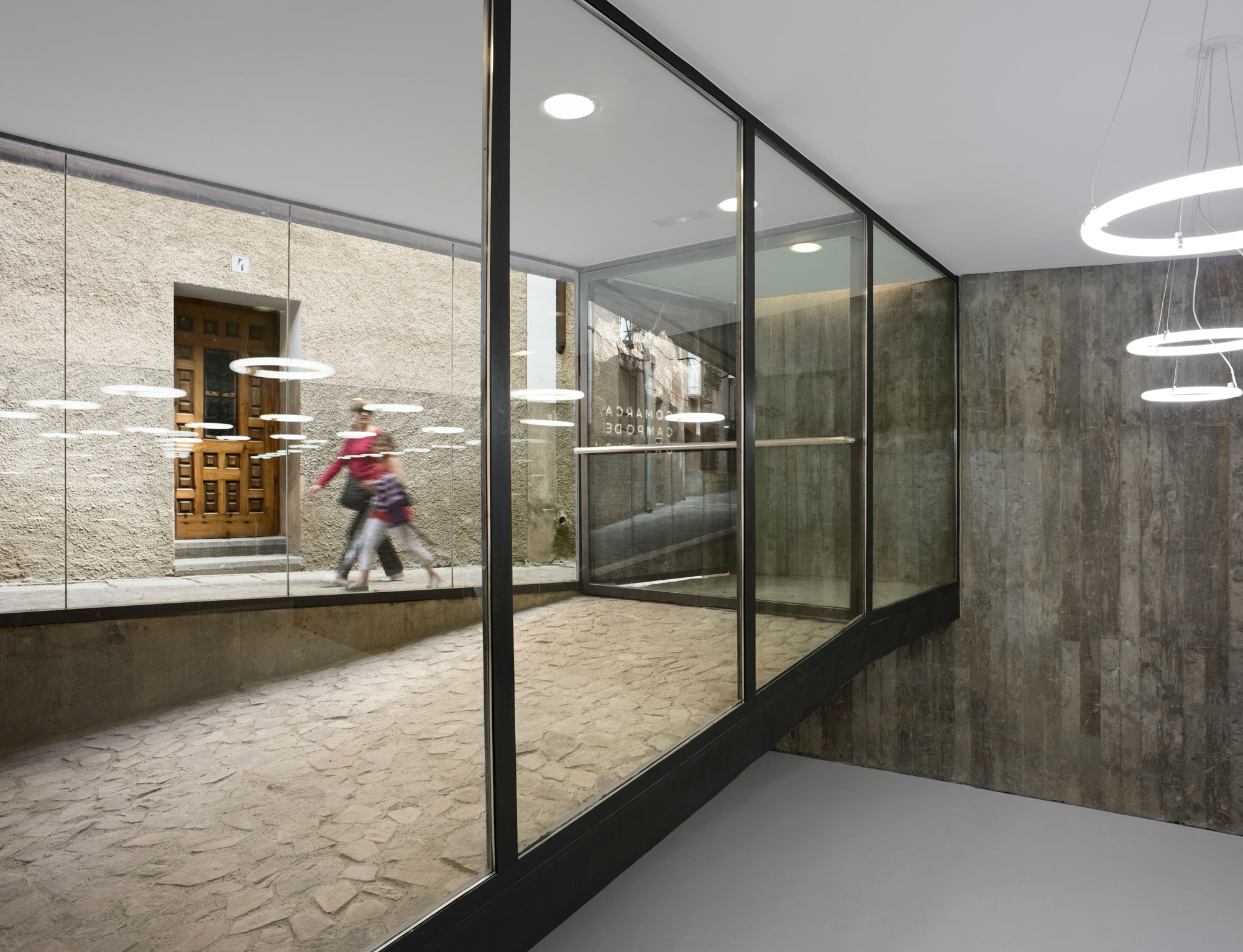 The project built a new public place in the village, understood as an overlapping of layers that belong to different times, since 2000 years ago untill now, where the relevance of them is notin each one but in their conciliated addition
A single image is generated within the city, a silent palimpsest born from the respect for it, not from a mere conservation strategy but understanding the place.
Covering and protecting all, the deck-square incorporates the outside uses of the regional head offices and a temporary parking. Conceived as the main façade of the building, it is developed in continuity with the narrow streets of the historical city, expanding their same stone texture in a new public square, and integrating a contemporary interpretation of the ancient walls of the layers below, by lights that appear at night coloring the place.
The surface layer rises like a great cover revealing its core from the street, the valuable archaeological remains which have appeared under it. The building is generated from the urban fabric, as a new public space which covers and protects the history of this city and the representative character of the regional institution founded above this former place.
Drawing A.Cebollero, M.Sánchez, P.Giménez