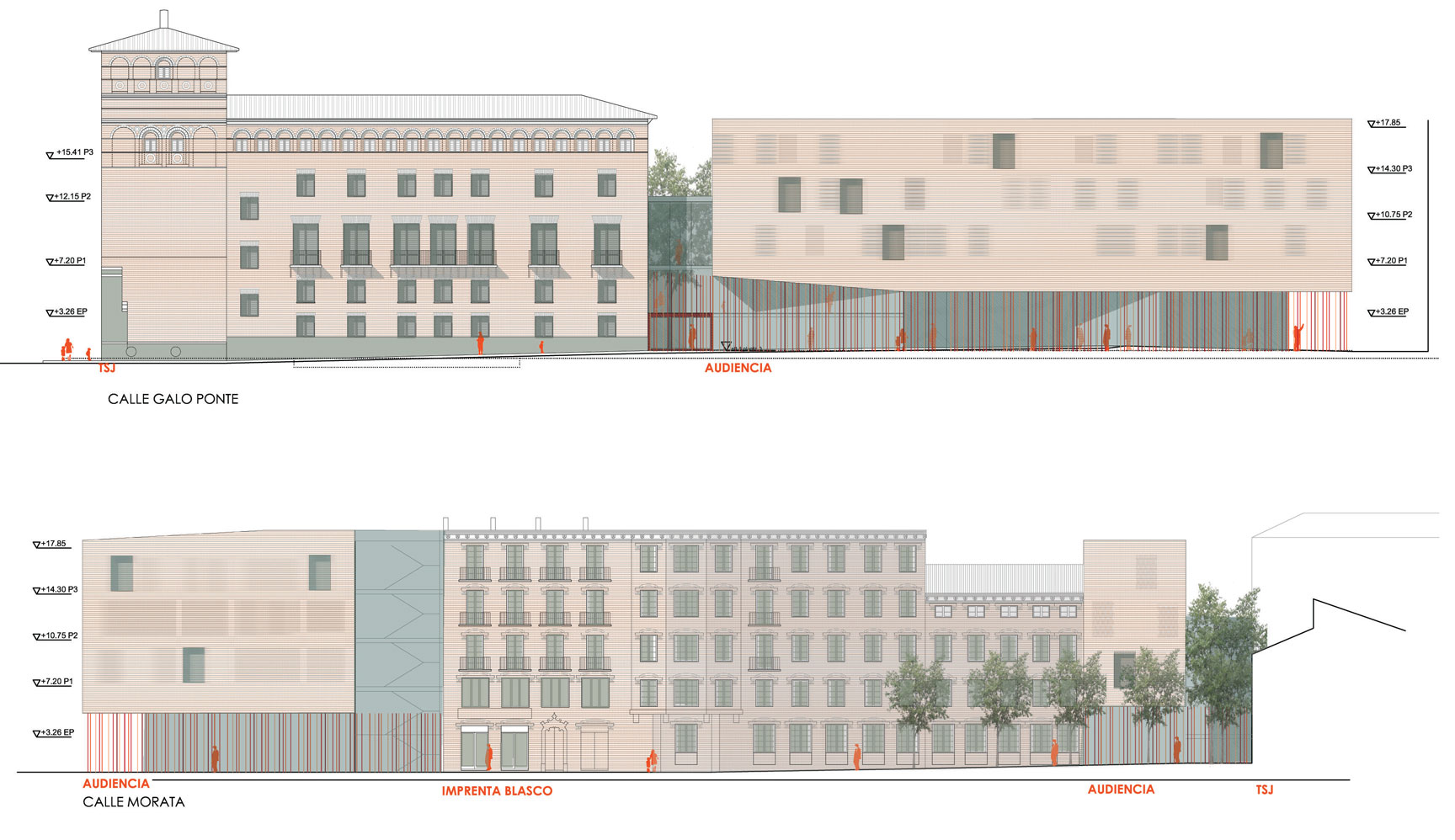 Zaragoza´s Main Court extension
Location: Galo Ponte St. Zaragoza
Year: 2008-2013
Area: 5500 sqm
Original Idea - Master Project: Sergio Sebastian - Luis Faci - Alejandro Rincón
Development of project and building process: Idom , Typsa
Promoter: Government of Aragon
Builder: Dragados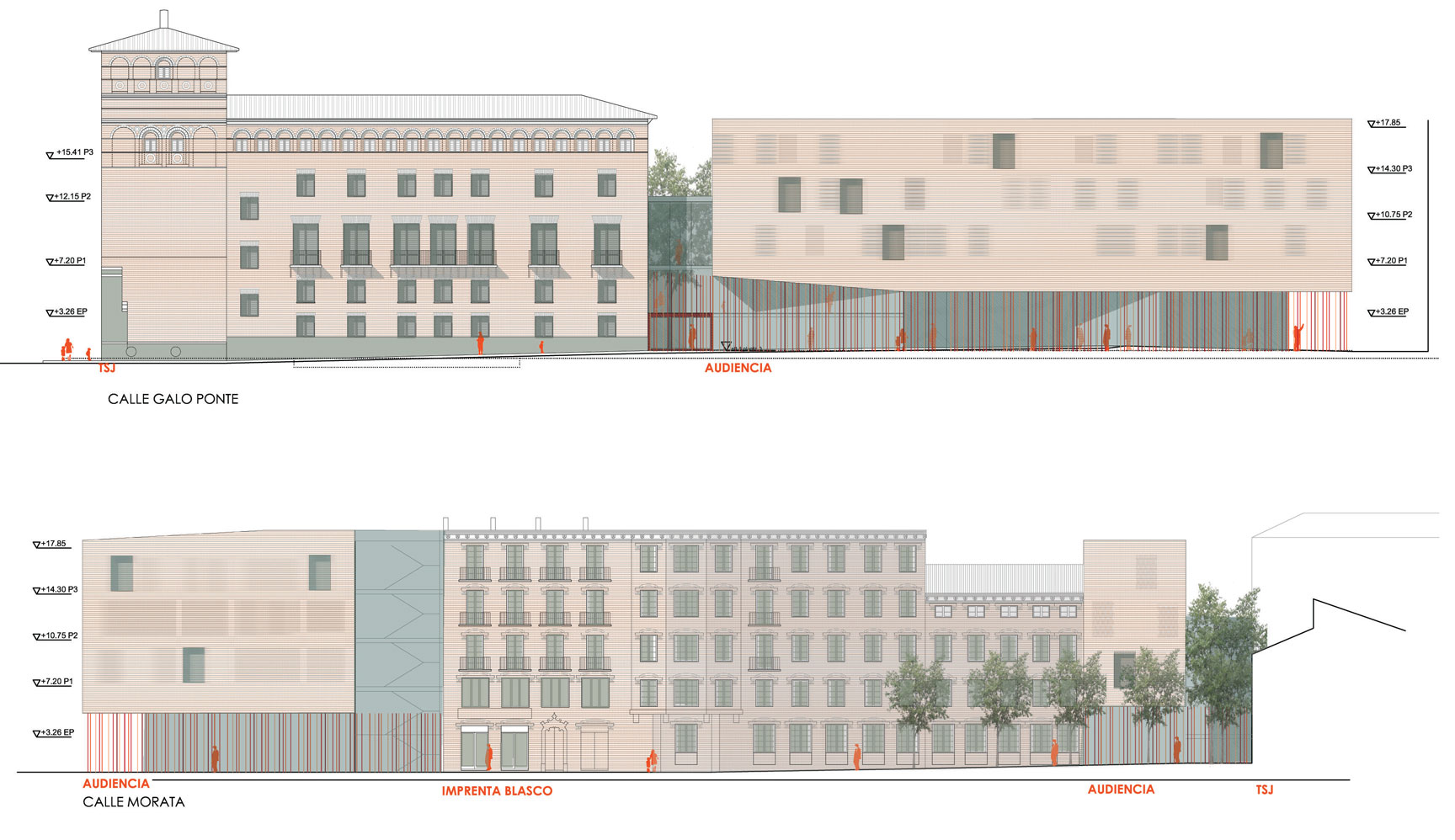 How do four hundred years old buildings grow?
They stop being old to become venerable, nostalgia as an attitude to refer to them must be replaced by respect as an intervention tool. How to preserve, develop and make spongier such a strengthened program? Make lighter the weight of the programs which densify themselves over time and uncontrolled growth. It's not osteoporosis, is the necessary lightness that rejuvenation gives.
We consider the expand of the current High Court of Justice of Aragón building, located in the Palace of Los Luna, with the location of the Provincial Courts of Zaragoza at the back plot, in the block which is completed with the building of Blasco´s Printing workshop. It is a joint intervention, the rejuvenated and strengthened Justice of Aragon, whose history is reflected in the palace of the former Viceroy of Aragon and projecting into the future in this new location.
Strict urban planning conditions in this plot defined a preconceived building, and the intervention had a place within a maximum volume at which get in with skill, a huge inherited gown to make any adjustments or retouching to fit our body. Between the two buildings there is an entrance with setback in the new street which separates them to capture and put in the public plane of the Galo Ponte and Coso Streets, and rises strongly, showing this new presence, raising a light and vivid plinth as a facade, which -at ground level- surrounds all the plot showing the interior of the building in a clear way, again. A plinth which being similar to the current decorated with green and white glazed ceramic surrounding the outside of the courtyard in the High Court of Justice, will become a public and a collective image.